GMS - PRE ENGINEERED BUILDINGS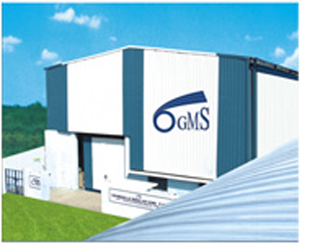 GMSPL - PEB Building System is trusted with reliability in providing complete engineering, fabrication and erection services in meeting out customized design and load codes, functions, sizes and a host of other segment specific requirements with ensuring better quality control at every process stages.
PRE-ENGINEERED STEEL BUILDINGS CONSISTS OF FOLLOWING COMPONENTS:
Primary Steel Structural frames
Secondary Steel Structural frames
Roof & Wall Panels
Sandwich Panels
Optional features, Accessories, Insulation, etc.
GMS buildings are cost effective and trustworthy solution for general Industrial applications like Automobile Plants, Manufacturing Plants and Commercial applications such as Warehousing, Logistics, Retail and other applications.
Combine the proven practicality of a rigid frame with almost unlimited size flexibility.
Clear span framing systems allow for maximum use of interior space which is particularly important in manufacturing plants, warehouses, offices and retail stores where uninterrupted space is required.
The width extension matches the eave heights and roof slopes for additional space or future expansion.
Corrosion Protection: The mainframe sections are fabricated and come with primer coat, which protect the base steel for much longer time than any conventional fabricated steel structure.
GMSPL PEB Structural System comes with galvanised purlin and girt which last much longer without any requirement of regular maintenance, when compared with conventional unprotected structural elements.
OUR MAJOR PROJECTS